Why Download Origin?
Features and How it Works
How does Origin Download work?
Origins works by allowing players to log in and download their favorite games online. You no longer require a disc to be delivered for installation. Origin client makes sure any games you have purchased give you access to them forever.
All you require is Origin DL and an internet connection for this to work. You can use CD keys from other platforms and activate them allowing you to import any other games you may have.
Play your favorite game titles on PC or MAC without carrying activation keys with you.
Keeps your games updated and patched at all times when the developers release a new update almost instantly.
Allows you to chat with your friends and fellow gamers online by adding them to a "Friend list" which can be viewed as an overlay while playing.
Requires an EA account to work for you to be able to log in and access your library of games.
It installs itself by downloading the latest version of Origin from its official installer so you are always up-to-date!
Uses your Origin account to track your in-game achievements across multiple devices.
Origin Download for Windows, Mac is not just a games distributing platform, it is a whole eco-system for gamers.
Origin Access allows you to pay a monthly fee to rent the games instead of you owning them forever.
Allows sign up with Google, Facebook and Twitter accounts.
Origin installer allows you to reset your EA account from within without using the website.
See all your game library under a single menu.
Ability to pause or resume downloads and set network bandwidth limits.
Allows you to specify a specific location to save all the games instead of the default directories, this is especially handy when you have multiple drives in your PC or Mac.
Origin In-Game allows you to open an overlay that allows you to talk and chat with your friend list. You do not have to minimize your game for this!
In-game purchases allow you to upgrade your game features or unlock new maps.
Redeem your EA Cash Card on any title within the Origin client.
Stream your gameplay on platforms such as Twitch and YouTube with ease.
Origin Screenshots
Origin for PC has an intuitive interface that shows you all your games, progress and origin account login all in one place.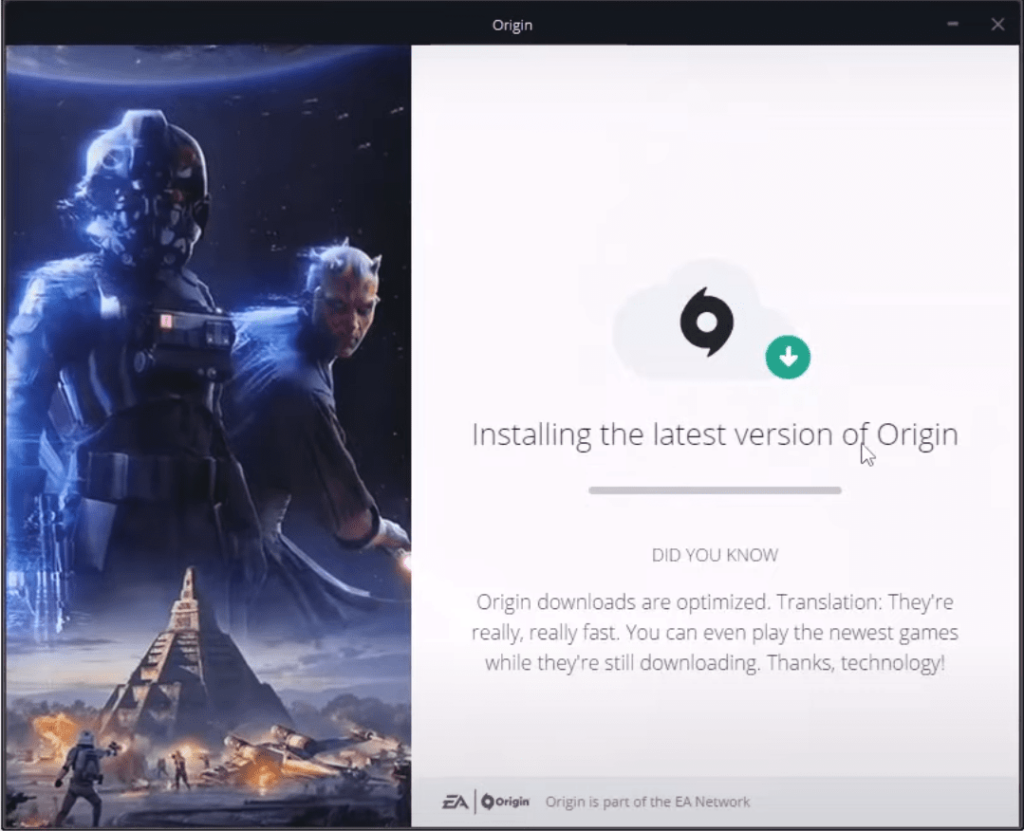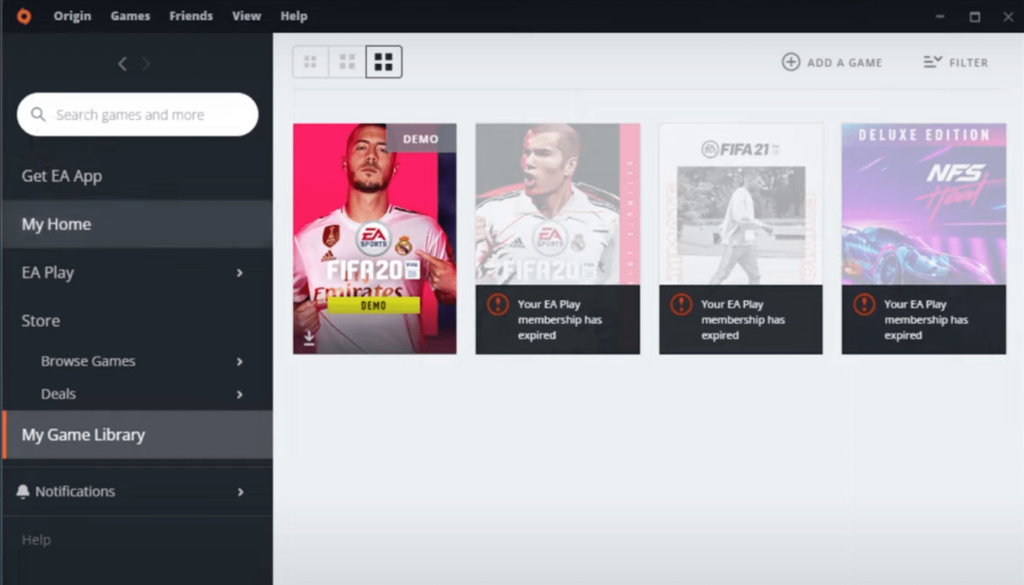 System Requirements
| | |
| --- | --- |
| CPU | Intel or AMD Dual Core 1.4 GHz or Higher |
| RAM | 2 GB |
| Disk Space | 300 MB |
| OS | Windows 10, Windows 11 or macOS 11 |
| Peripherals | Any generic game controller or joystick |
| Network | 2 Mbps or faster internet connection required for Origin Installer |
Minimum and Maximum system requirements need to run Origin on your PC or Mac
Origin Download
Enjoy uninterrupted gaming with a simple installer that downloads Origin in an instant for you (depending on your internet connection) on your PC or Mac.
File Size
255 MB
Price
Free
File Type
.exe for Windows
.DMG for macOS
Version
10.5.124 (Stable)
Multilingual
Supports over 16 languages
Origin Download for Windows
Do you have a PC running Windows 10 or Windows 11 and want a direct download link for Origin? Here it is:
Origin Download for macOS
If you have a Mac and are running macOS X 10.8 or later then you will need the .dmg Origin Installer:
Frequently Asked Questions